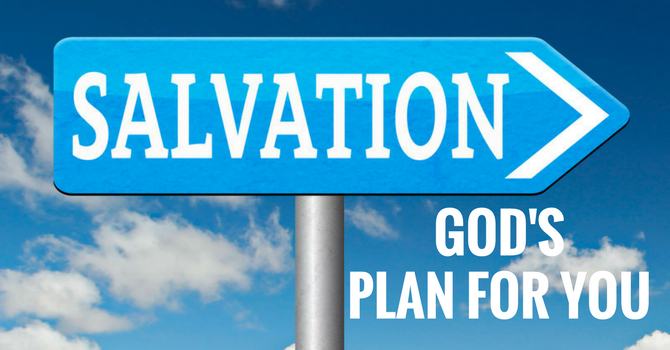 You can be saved today. Right Now!
No matter what you've done or who you are, NONE of it matters. God is ready to forgive you, this very moment. He knows you. He loves you. Trust Him to save you.
Know this...
All of us have sinned and fall short of the glory of God. (See Romans 3:23). We've all neglected to honor God in our disobedience to His righteousness. That is what makes us sinners, but you no longer have to walk in disobedience to God. Right now your life can be transformed, and you no longer have to live the life of a sinner.
We all need Jesus. For any one of us to say "we have no sin, we deceive ourselves, and the truth is not in us." God wants you to walk in His truth, not in the lies of ungodly systems that only promote self-gratification without any thought of the need for salvation that leads to peace with God and the promise of eternal life.

What is sin? Anything that separates us from a loving relationship with God. It can be an act or how you think or believe.
Believing and trusting God is so major. Without faith, it is impossible to please Him (Hebrews 11:6). When we truly come to trust Him as our God and saviour, He gives us the power [the rights] to become sons (welcoming us to the family of God) (John 1:12). Our faith in God changes our position. Trusting God so pleases Him that He declares the sinner right [justified & saved] upon repenting and confessing the lordship of Jesus (see below). God desires that you put your every "weight of trust" on Him. That is, your heart, soul, mind, and strength - every part of you (Mark 12:29-30). Without this ability to trust God, it results in sin.
What is salvation? The biblical definition of salvation is God's act of rescuing and setting us free and delivering us from the consequence of sin through the sinless death of His Son Jesus Christ. Salvation is the result of God's mercy, not of our good works. We have no ability to save ourselves. In fact, the salvation you and I need "belongs to God and to Jesus Christ" according to Revelation 7:10. That's why we need Jesus. Salvation belongs to Him and can only be received through Christ Jesus our LORD. Allow God to forgive you of your sin and save you.

There is a penalty for our sin. Romans 6:23 declares, "For the wages of sin is death, but the free gift of God is eternal life in Christ Jesus our Lord." Jesus is the only one that can free us from sin's consequence.
Receive the free gift of God in Christ Jesus.The ONLY way to be rescued and set free from sin's penalty is by receiving the free gift that Christ Jesus has made available to us. The scripture in John 14:6 records Jesus Himself to say "I am the way, and the truth, and the life. No one comes to the Father except through me." Jesus provided His life as a ransom for the immeasurable price of sin for ALL of us when He died upon the cross at Calvary. Receive the gift of God today.

Here's how to RECEIVE salvation...
1. Admit that you are a sinner and you need Jesus.
2. Repent [turn from] of your sin and escape its penalty.
3. Accept Jesus as the only way you can be saved and acknowledge that He paid the price for your sin.
4. Accept God's plan of salvation.
5. PRAY this prayer and God will forgive your sins and make you a member of His family.
Lord Jesus, I confess that I am guilty of being a sinner and that I need to be saved and made free from the penalty of sin. I believe that Jesus died on the cross to pay the debt of my sin. Please forgive my sins, come into my heart, and save my soul. I turn my life over to you. From this day forward, help me to live for you.
Now that I have repented of my sin and given my life to Jesus, with my mouth I confess and make public to all that Jesus is Lord. I am fully persuaded and believe that God raised Jesus from the dead after Jesus gave Himself on the cross to free me from the penalty of my sin, and I am saved. Amen